Dulcens is specialized in French Macarons, features classic to innovative confections ranging from our Signature Macarons to artistic cakes and desserts. As much as we love and derive pleasure from our products, we would like to share this joy and deliciousness to everyone at any moment with the convenience with no limit to self-enjoy consumption but also as symbolic gifts to loved one as it is a great way to strengthen bonds and celebrate milestones. Dulcens French Macaron absolutely makes you fall in love, with just one bite! Ignites your taste buds, melts in your mouth, fills up your heart.
With the mind of quality at heart and passion, Dulcens always emphasizes on never compromising on the variations of flavours, textures, appearances and present them in the best combination. Differentiating ourselves with our creations which everything you taste come genuine from professionally made from scratch, finest and halal ingredients carefully selected by our Chefs without any added artificial preservatives and/or fragrance.
Dulcens' founder, Chef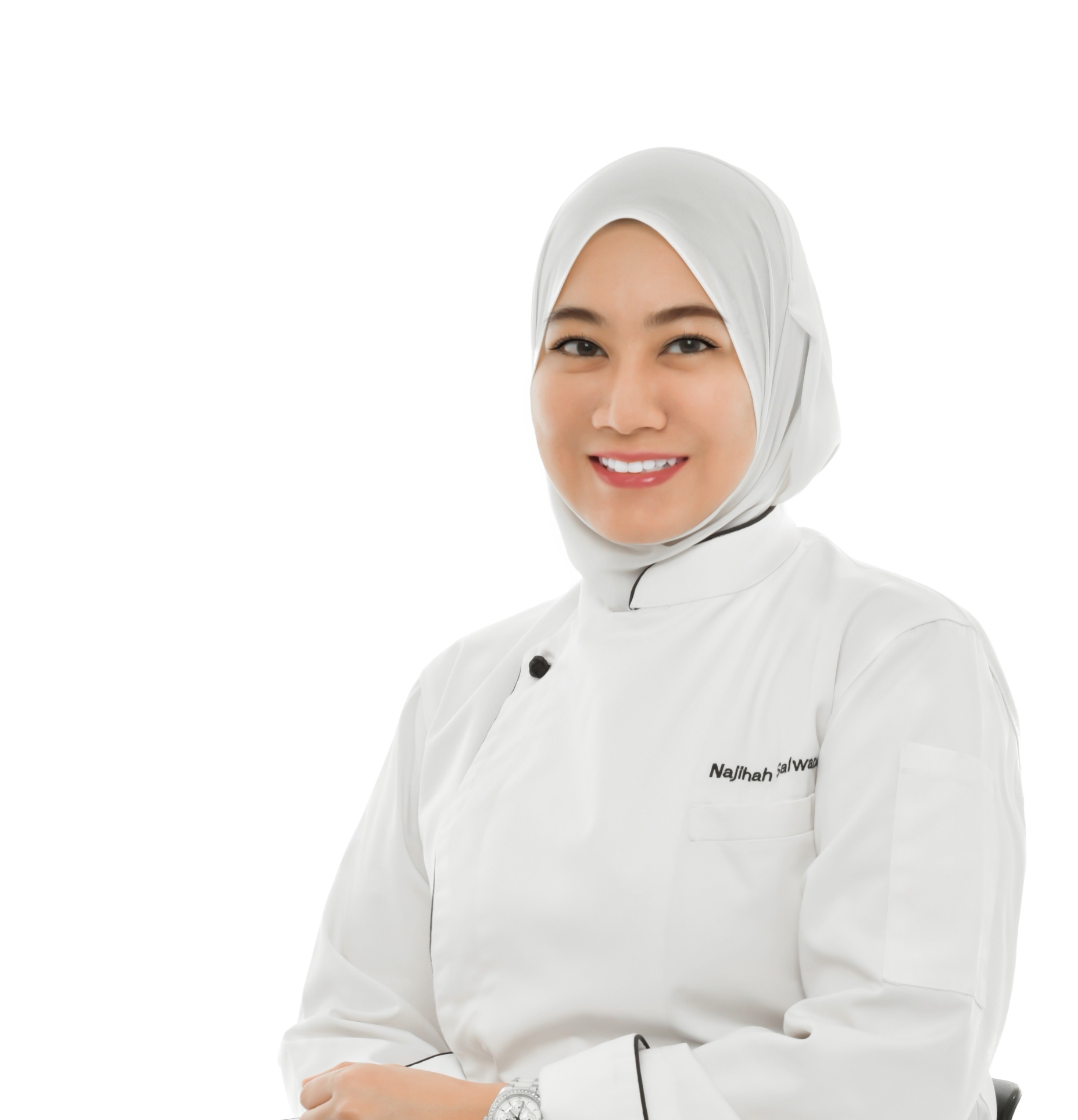 Najihah Salwana Sanusi, in accordance with her mission of bringing her delicious, halal, and fine quality French Macarons available to anyone without the need to fly to France, teaming with great and talented young Chefs and Associates. The Dulcens' Chefs ensure each creation of French Macarons, desserts and cakes is able to feast the eyes, give a pleasant and exceptional experience every time you choose our desserts or cakes. It is what we wish to share: FASCINATING TASTE, EXCEPTIONAL SERVICE, WE BAKE WITH LOVE!